Can you grow with agribusiness management software? Yes, you can!
"Kiri.grow is a one of it's kind, industry-tailored business solution for suppliers servicing the agricultural sector."
Kiri.grow was born purely out of the necessity of agri suppliers to have a business solution that is fully customized to the unique needs of their industry. In addition to that, each business is different, and Kiri.grow is the product that can be both quickly configured to suit how you run your business, and adhere to industry best practices at the same time.
Tailored business software for agricultural industries
Agronomy consultants
From soil testing and nutrient recommendation to nutrient analysis and historical reporting of NPKS data, provide the service that every farmer expects – contextualized history and knowledge of their soil, crop and yield.
Fertiliser distributors
Distributors need to be on top of their bookings with farmers and provide them access to track the progress of their jobs realtime. Not to mention, manage job changes and order variations seamlessly, without having to stop-start-pause the business flow.
Spreading Operators
Manage accurate application of nutrient to specific paddocks and locations; while safeguarding waterways, and other sensitive areas from contamination at farms. Manage to spread information and develop spreading history real-time from the field through our field apps.
Nutrient producers and suppliers
Instantly create new nutrient blends, and manage pricing updates real-time across product stock, and manage bookings with sub-contractors centrally for multiple stock locations.
Lime suppliers and spreaders
Manage loads for customers and sub-contractors sequentially through visual planners, allocate freight loads to sub-contractors or partners through an integrated backend system and apply the product on a farm – all in an integrated, centralized, and real-time operating environment.
Concrete mixing operators
Create accurate product blends quickly for different compositions, manage delivery, obtain customer sign-offs on site and get paid fast with real-time job checkoffs and invoicing.
Equipment rental companies
Manage real-time equipement and vehicle bookings, provide remote assistance to your field staff drivers to deliver services with field app  along with real-time equipment safety and health monitoring
Most outstanding features of Kiri.grow software to help agribusiness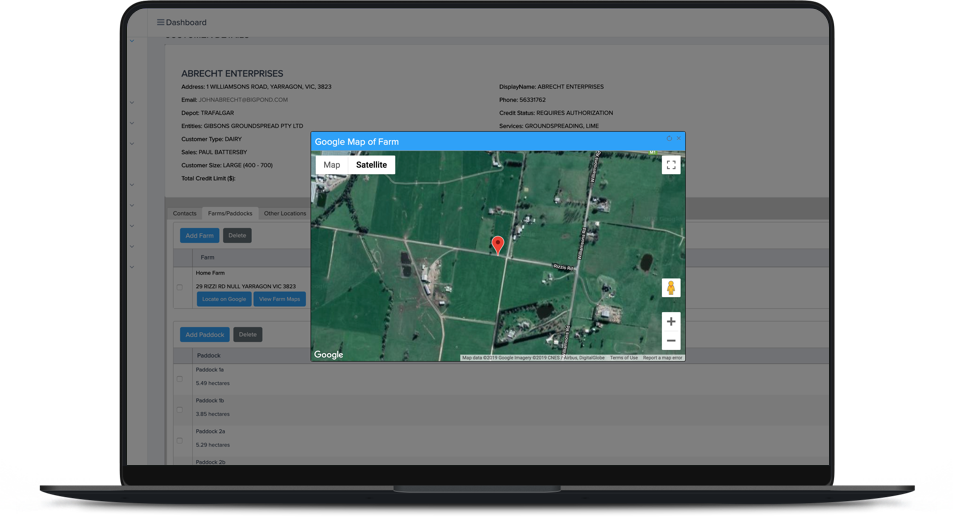 Contract Management
Smart digital contracts, with an instant stock settlement between parties, enforcement of contract rules without the need for manual mediation. Create contracts for products or nutrients, gear or asset leases, and be in full control of stock flow.
Maintenance schedules and reminders
Create schedules for maintenance of assets and set reminders for when maintenance is due. Manage equipment downtime efficiently across all assets.
Safety built into operating gear
Every KiriHQ edition comes with basic OHS built-in for the safety of your staff, complete with basic pre-start checklists and basic Job Safety Assessments (JSAs) built-in for operating equipment.
Equipment Monitoring with Geo-location
Plan, place, locate and retrieve your equipment by customer allocation and specific geo-located map positions for easy management of the leasing lifecycle.
Seasonal price lists
Dynamically maintain different price lists for different categories of customers, including seasonal price lists pertaining to your specific seasonal marketing campaigns. Manage pricing changes on the fly and maintain a full and comprehensive pricing history by product lines.
Integrate with freight service providers and operate as a single system
Kiri.grow is able to dynamically integrate with your freight service providers who use Kiri.freight, creating a fully integrated, seamlessly operating supply chain for your customers – an industry-first for the sector and a definite differentiator for your business.
Booking Timeliner
Manage the entire order taking, booking, dispatching and checking-off process from a single timeliner screen across the period and operating hours of your choice. Save precious effort of staff by managing your entire business from a single, visually driven screen. Flip view in real-time to timeline staff allocation, asset allocation, and income per asset on the unified view.
Field app for equipment and spreading
A first-in-class, totally integrated field app that allows businesses to have complete control on job progress, navigating drivers to desired farm locations, observing farm maps and metadata on-site, and seamless updating of job progress that completes at job check-offs and invoicing – all as one, seamless flow.
NPKS History of Farms and Serviced Locations
Manage the accurate history of the soil condition as well as nutrient information for all farms and service locations, complete with reporting that can be shared periodically with customers for various purposes.
Nutrient Blending Program
Create and maintain nutrient blends to maximize the effectiveness of the nutrient with accurate balances of desired chemical compositions, whether by a % of weight or by specific measures of nutrient per unit weight. Manage to price dynamically and seamlessly across all blends, based on the weight of individually priced nutrients in the blend.
Integration with ordering systems
Integrate with any external ordering and resource planning systems in your supply chain, with the help of secure and easy to scale web-based APIs.
Base Bundle
The base bundle of Kiri.grow would provide full capability of running the entire core business operation on one, unified and easy to use platform. The following features will be included as part of the Base bundle: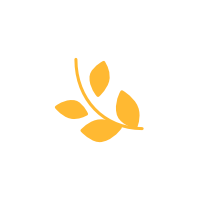 Kiri.grow- Base Bundle
Features
Agri-based CRM
Product Management
Pricing Management
Order Management
Booking and Dispatch
Employee Management
Reporting suite
Full suite invoicing
Equipment Management
$

50.00
/user/month
Min commitment 5 usersAnnually contract, paid monthly
Add-Ons
While the base bundle has full capability of running all core business operations end to end, Kiri.grow comes equipped with a multitude of add-ons that greatly enhance the cognitive and operational ability of your system.
One can self-select required add-ons from list of available add-ons.
A complete list of add-ons for Kiri.grow has been provided below :
Field Jobs App
Complete field job management for staff including offline mode
What you have selected
You Have
1 Items
In Your Cart
Cart totals
Subtotal

$

50.00
Total

$

50.00